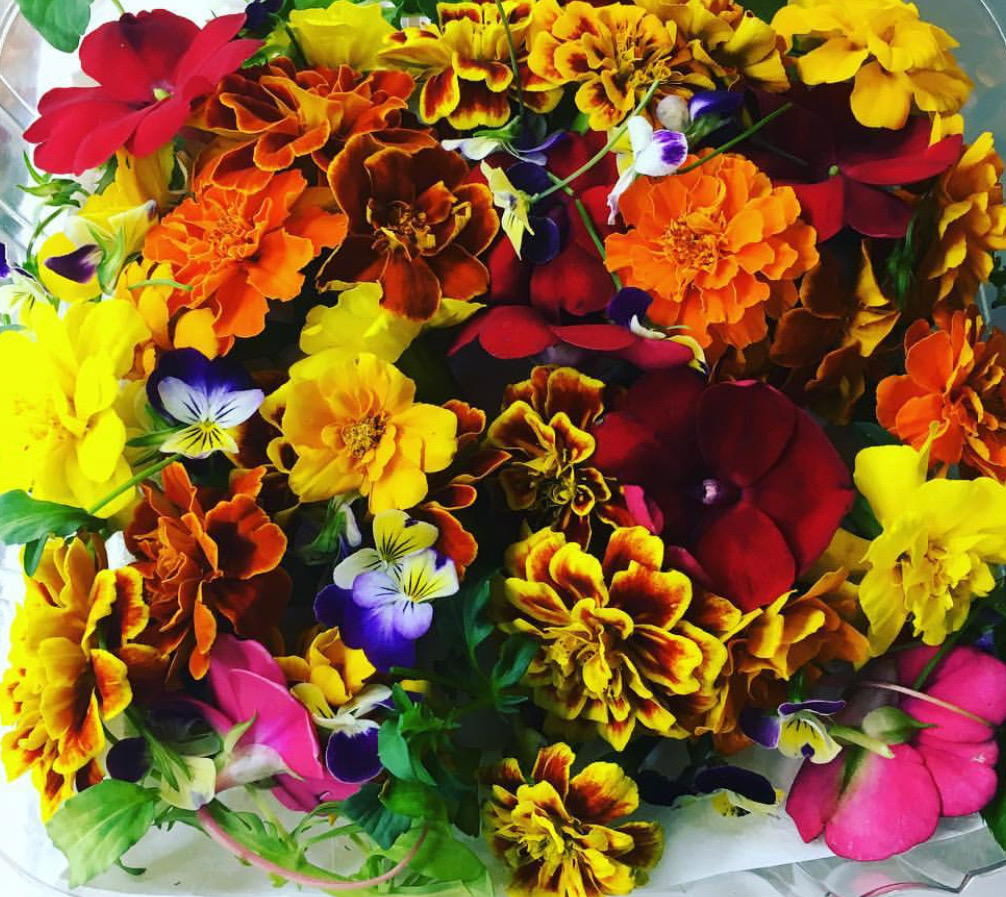 Edible Flower Mix
Beautiful purple, yellow, orange, red, violet, and white colors with a mild flavor. Add these beauties to a dessert and virtually any dish or cocktail.
LOCAL DELIVERY:
$5 cooler bag on first produce delivery
Ordering Instructions:
-Please place you order online at www.southerncityfarm.com
-For a standing weekly order, please call us at 504-473-7307 or email andrew@southerncityfarm.com
*Orders must be placed 24 hours in advance.
Delivery Instructions:
-We deliver to the Southshore between 2p.m.-5p.m. on Monday, Wednesday, and Friday. We deliver to the Northshore between 1p.m.-4p.m. on Thursday.
-Please place your cooler bag with ice packs in a shaded spot near your front door, in case you will not be home at the time of your delivery.
-Microgreens, sprouts, and edible flowers are PERISHABLE: Keep Refrigerated and dry. Microgreens, sprouts, and edible flowers should last 7-10 days,, so get your Sprouts fresh each week!
-Please let us know of any other instructions.